SAU Tech Community Education
Southern Arkansas University Tech's Community Education Classes allow participants to renew their skills or learn something new. Courses provide a wide range of educational and lifelong learning opportunities taught by experts from the community. Whether you want to learn how to create a floral arrangement or a web page, play guitar or build one, get in shape, or help your dog shape up, Community Education courses offer convenient times and locations throughout the community. Make sure you scroll down to see all our classes!
We now offer online short-term courses through Ed2Go. Select a class to start today!
If you're interested in teaching a non-credit Community Education course in a subject that you are an expert in, or have a course in mind that you would like for us to consider offering, send us a proposal!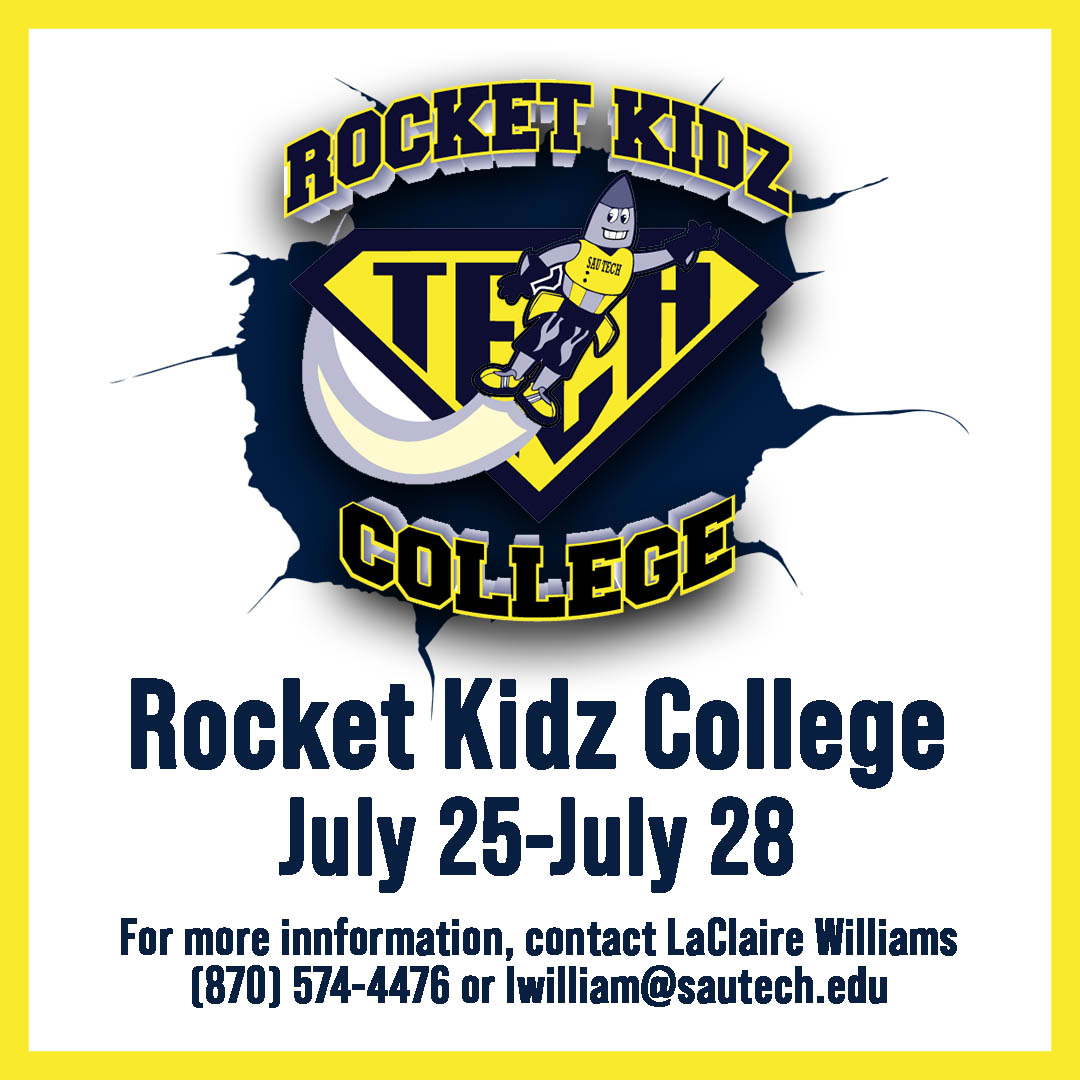 Do your children need some fun activities to do this summer? If so, you should sign them up for Rocket Kidz College! We'll have plenty of activities that will keep them entertained as well as teach them new skills or build upon what they already know. Multiple days/times are available and participants will also receive a t-shirt! 
Rocket Kidz College

Date: July 25-July 28

Location: SAU Tech Campus

Times: 8:00 am - 12:00 pm and 1:00 pm - 5:00 pm

Cost: $50*
*The $50 fee covers one child for one class, including supplies, a t-shirt, and snacks. Classes may be canceled due to low registrations.
Please note: Lunch is not currently being provided. If you sign up for two classes in one day (8-12 and 1-5), please bring your own lunch.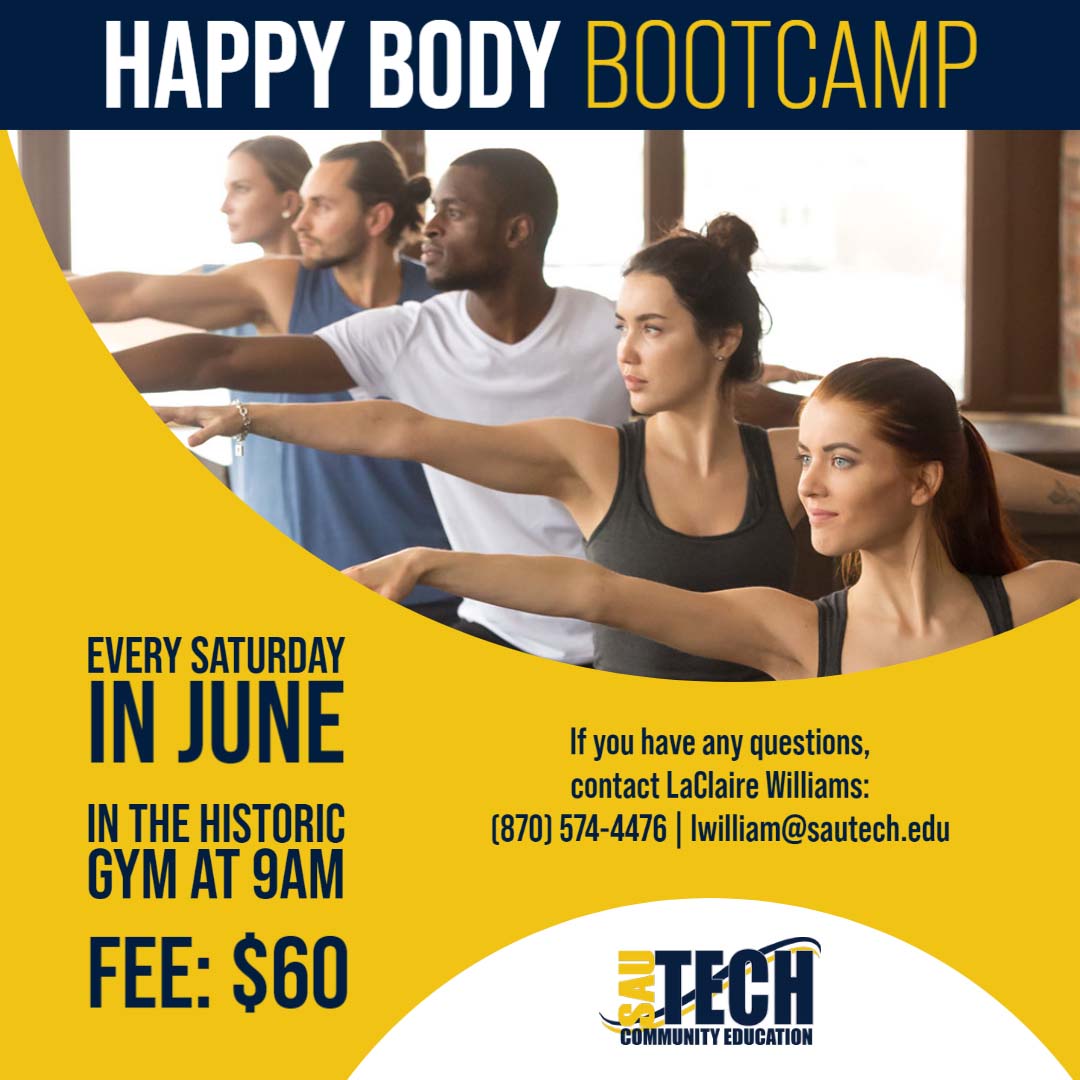 This fun aerobics workout includes different types of physical exercise, combining rhythmic aerobic exercise with stretching and strength training routines to improve all elements of fitness. We will be dancing, stepping, moving, and grooving with light weights and resistance bands, just to name a few. Click the button below to sign up and join us in the fun!
Class: Happy Body Bootcamp

Date: June 4, 11, 18, & 25

Location: Historic Gym

Time: 9:00 am

Cost: $60*
*The $60 fee is a one-time payment that covers all class sessions.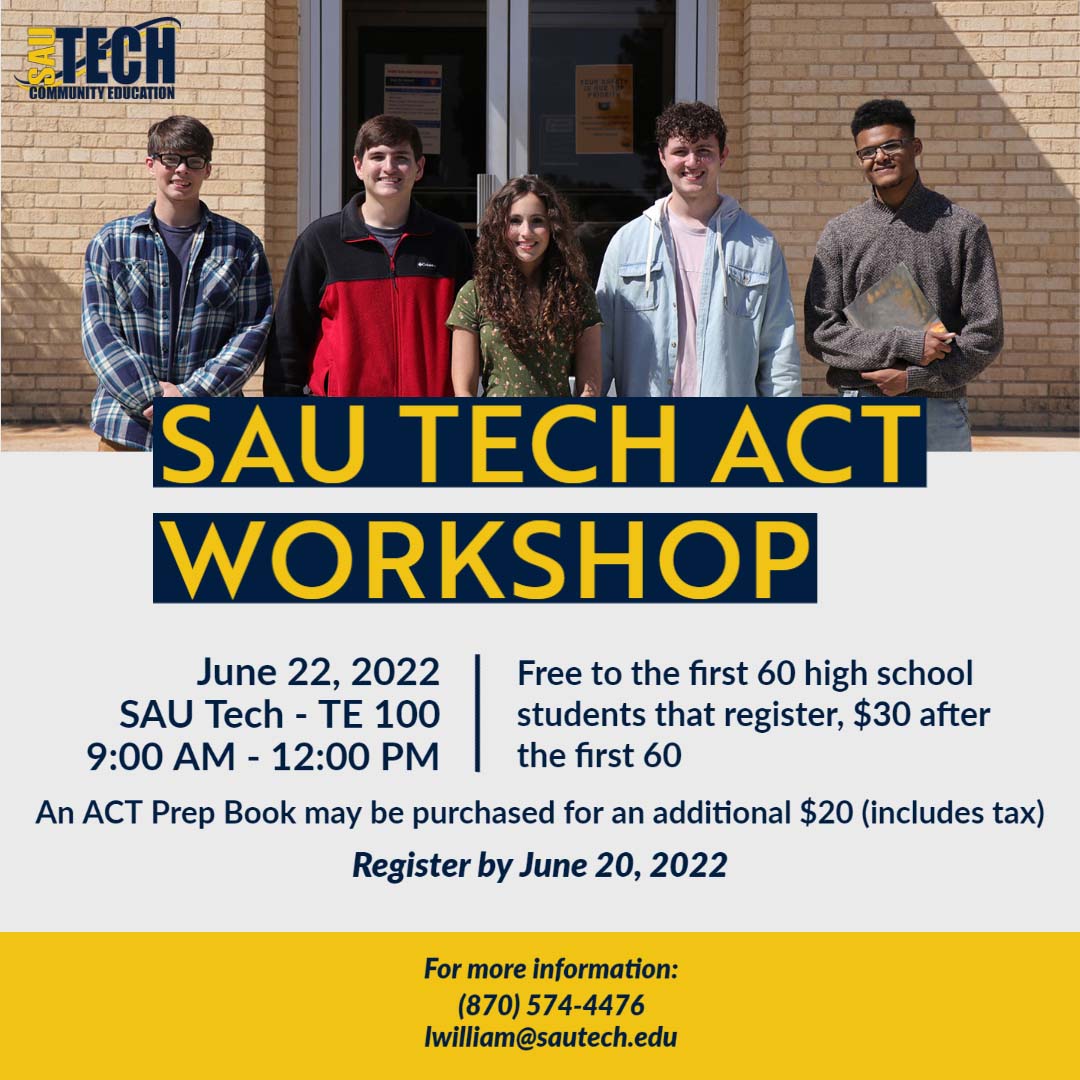 This three-hour workshop is a practical hands-on instruction session. It is designed for students who need a few extra points on their ACT to win scholarships and students who are a few points away from qualifying to get into college. This workshop contains practical information on what will be on the test and how to master the techniques that will help increase your ACT score.
ACT Workshop

Date: June 22, 2022

Location: TE 100

Time: 9:00 am - 12:00 pm

Cost: Free to the first 60 high school students that register, $30 after the first 60.
*An ACT Prep Book may be purchased for an additional $20 (includes tax).
Register by June 20!
More Unique Classes for YOU!
Join us for an exciting new offering featuring Cybersecurity! Cybersecurity is the application of technologies, processes, and controls to protect systems, networks, programs, devices, and data from cyber-attacks. It aims to reduce the risk of cyber-attacks and protect against unauthorized systems, networks, and technologies. If this interests you, sign up today!
Title: Cybersecurity Bootcamp
Time: 9:00 AM - 11:00 AM
Date: May 7, 14, 21, & 28
Location: Virtual
Cost: $150 (valued at over $5,000)
Also join us for our July classes! These will be on July 9, 16, 23, and 30.
*Please note: Seats are limited. Registration does not guarantee admission and a selection process will be included.