LPN Application
Southern Arkansas University Tech's Practical Nursing program is approved by the Arkansas State Board of Nursing. The program is offered once per year, is 11 months in length and combines classroom instruction with skills lab, simulation labs, and clinical practicum experience to prepare students for the licensure exam and for a successful and rewarding career in nursing. There are currently no course prerequisites for admission. Graduates of the program earn a Technical Certificate in Practical Nursing. Graduates of the program are eligible to apply to take the National Council Licensure Exam for Practical Nurses (NCLEX-PN). SAU Tech's Nursing Graduates for 2016 had a state licensure exam pass rate of 96 percent!
The deadline to apply to SAU Tech's Nursing program has been extended to March 30.
CNA Classes 2018
The SAU Tech Nursing Department will begin offering CNA classes starting in February of this year. The start date for the first class is February 19, 2018 and the end date is April 1, 2018.
The first class will be Monday – Wednesday from 4:00 pm to 9:00 pm with clinicals starting on March 31 and running through April 1 from 6:30 am to 3:00 pm
The second CNA class starts on April 23 and runs through May 27 
The third CNA class starts June 11 and goes through July 22
Applicants need to submit a TB Skin Test and Flu Shot Record with the CNA Application.
The Application & Records can be mailed to:
SAU Tech Nursing Department
PO Box 3499       
Camden, Arkansas 71711
The CNA instructor is Heather Johnson. Please call Vontisha Murphy at 870-574-4585
CNA Application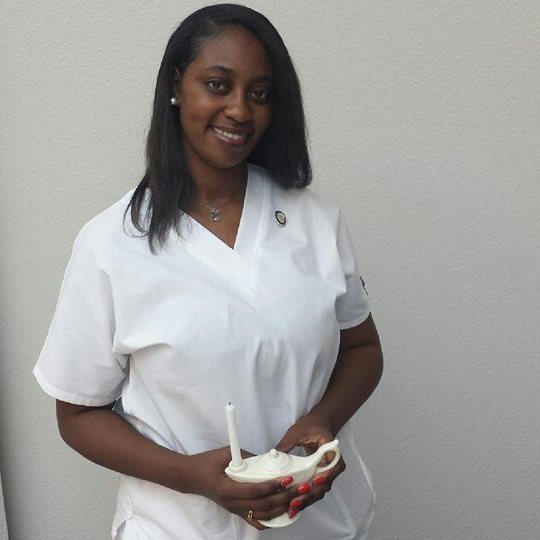 "I've always wanted to help people & being a nurse provided me with that opportunity. The instructors were very understanding & helpful in helping me reach my goal of becoming a nurse. I enjoyed the time & effort they all provided. SAU Tech's Nursing program has provided me with the opportunity to give my son a better life!"
Keyana Flint
Get in Touch
Gainful Employment
Degree Plans
Links
The TEAS Test Fee is now $58