At Southern Arkansas University Tech you are welcomed into an environment where you are safe to learn, grow, and establish lasting relationships by interacting with your fellow classmates. SAU Tech offers on-campus and off-campus apartment-style housing options. The cost of housing includes internet access, laundry facilities, and each apartment has a full kitchen. The campus is located within walking distance of a public golf course, banks and convenience stores. The SAU Tech Campus Police have an office located in the housing area to provide assistance and ensure the safety​ of residents.
Housing options Include:
Rocket Complex
Athletic Complex
Blue & Gold Complex
SAU Tech Foundation Student Housing Complex (off-campus)
There are two ways to apply for housing:
Complete an online application
Print off the application and mail it to the Housing Office.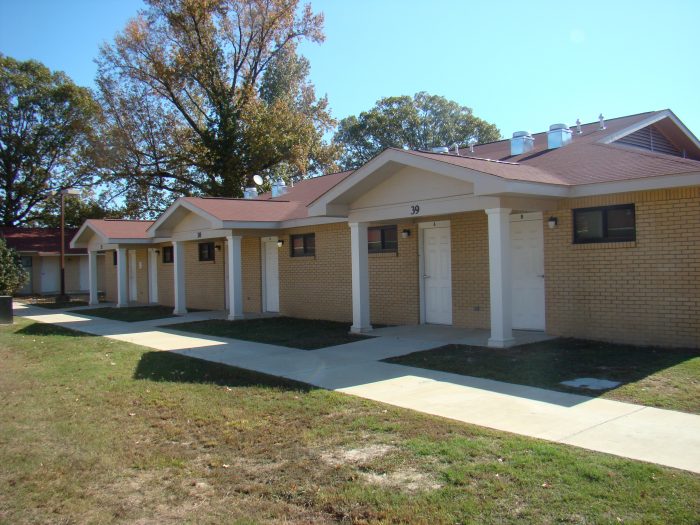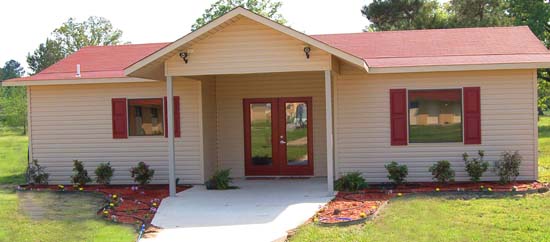 Pictured is on-campus student housing located on SAU Tech's campus.
The off-campus apartments are a short distance from SAU Tech's main campus in East Camden. Students can easily walk from the SAU Tech Foundation Student Housing Complex to the campus for classes.
SAU Tech Housing students have the use of the Housing Dayroom for recreational activities and hanging out with friends.