---
Nursing & Health Sciences
LPN Application
Practical Nursing Program
Southern Arkansas University Tech's Practical Nursing program is approved by the Arkansas State Board of Nursing. The program is offered once per year, is 11 months in length and combines classroom instruction with skills lab, simulation labs, and clinical practicum experience to prepare students for the licensure exam and for a successful and rewarding career in nursing. Graduates of the program earn a Technical Certificate in Practical Nursing. Graduates of the program are eligible to apply to take the National Council Licensure Exam for Practical Nurses (NCLEX-PN). SAU Tech's Nursing Graduates for 2019 had a state licensure exam pass rate of 100 percent!
LPN/Paramedic to RN Transition Application
LPN/Paramedic to RN Transition
SAU Tech is offering a transition program for nurses who are LPN's or for paramedics. The AAS in Registered Nursing will begin in summer of 2020 and applications are now being accepted. Southern Arkansas University Tech's Nursing Programs are fully approved by the Arkansas State Board of Nursing. Our LPN/Paramedic to RN Program offers an accelerated path for LPNs and paramedics to use their education and experience to further their degrees. This degree program, prepares graduates to apply for the National Council Licensure Examination for Registered Nurses (NCLEX-RN) and to function as a Registered Nurse. This is a 9-month program that incorporates classroom instruction, online education along with clinical experiences which prepare graduates to practice at entry level RN positions in a variety of settings ranging from inpatient, outpatient, long term, or community- based nursing.
The AAS Health Science degree with the Sports Science Option is designed to provide the student with comprehensive general education and pre-health courses to satisfy entry-level eligibility requirements for the Bachelor of Science in Athletic Training at Southern Arkansas University and other Arkansas colleges. Students planning to transfer should consult an academic advisor at the selected transfer college regarding admission procedures and course requirements.
The AAS Health Sciences Public Health degree option is designed to incorporate the disciplines and general education requirements for completion of a four-year degree in public health. Public health promotes and protects the health of people and the communities where they live, learn, work and play. With a four-degree in public health, students are ready to fill a variety of entry-level positions in government and non-government agencies, health care and community organizations in such positions as community health educator, disease intervention specialist, health unit administrator, care plan coordinator, environmental health specialist, emergency health planner, and epidemiologist. Take steps toward a career in public health by complete this AAS degree at SAU Tech and transferring to a four-year university to complete a bachelor's degree in public health.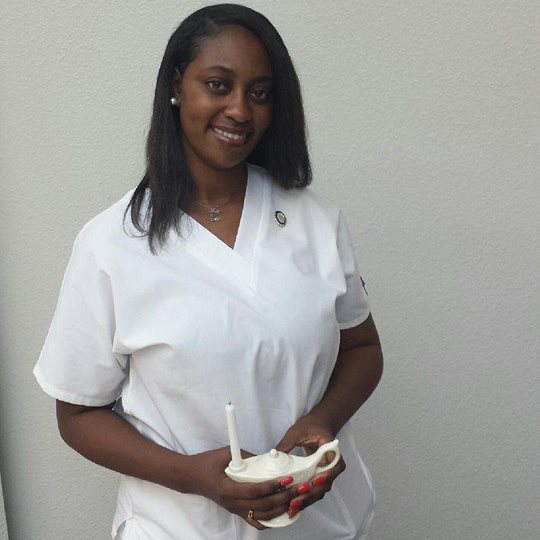 "I've always wanted to help people & being a nurse provided me with that opportunity. The instructors were very understanding & helpful in helping me reach my goal of becoming a nurse. I enjoyed the time & effort they all provided. SAU Tech's Nursing program has provided me with the opportunity to give my son a better life!"
Keyana Flint
Get in Touch
LPN/Paramedic to RN Transition Program