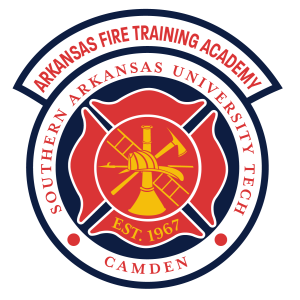 The Arkansas Fire Training Academy is a resource for the Arkansas Fire Service and related organizations by providing professional education and training in firefighting, hazardous materials, and emergency medical services. This education and training employ the practices and standards established by state and national authorities as well as state-of-the-art techniques of fire service management through equipment and safety training.
The Arkansas Fire Training Academy is accredited by the International Fire Service Accreditation Congress (IFSAC) and the National Board on Fire Service Professional Qualifications (NPQS or Pro-Board) to certify personnel to the Firefighter I, Firefighter II, Driver/Operator, Hazardous Materials-Awareness, Hazardous Materials-Operations, Instructor I and Fire Officer I & II levels. It is also accredited by the Arkansas Department of Health to certify personnel to the Emergency Medical Technician Basic Level.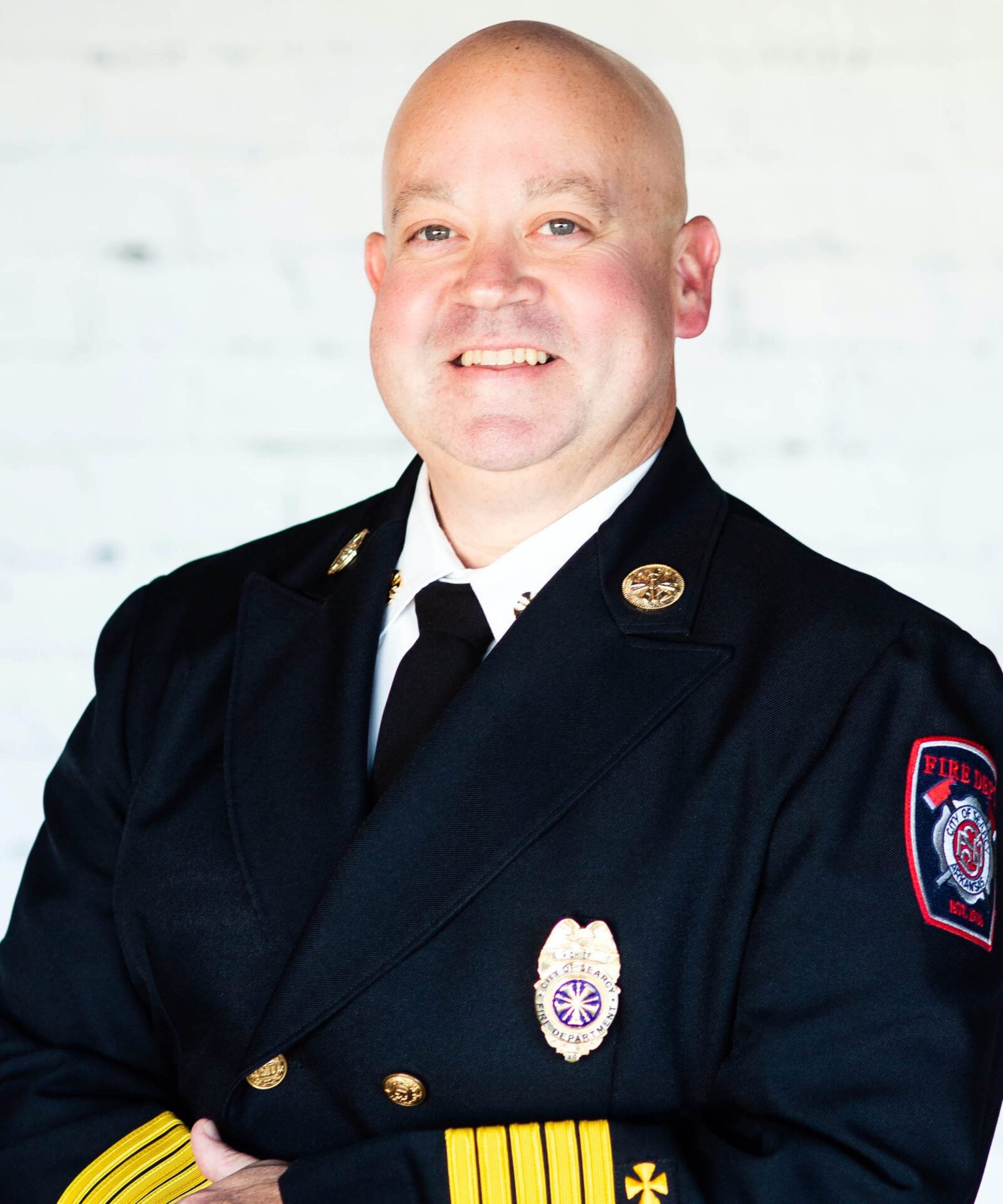 Andy Woody, Associate Vice Chancellor for the Arkansas Fire Training Academy
---
---
AFTA Mission 
The mission of the Arkansas Fire Training Academy is to meet the needs of emergency and community responders by safely providing comprehensive and high-quality training, education, and certification.
AFTA History
Formal firefighter training in Arkansas has a fifty to sixty-year history. In the early forties, fire training was conducted through the Arkansas Fire College, and with no home base, the instructors traveled to Arkansas to provide training for the state's firefighters. The Arkansas Fire Training Academy was formally established in 1967 as a training division of Southwest Technical Institute (later known as Southern Arkansas University Tech or SAU Tech). The offices and training site were located on SAU Tech's campus in the Highland Industrial park, the former Shumaker US Naval Ammunition Depot site. The administrative offices for the Arkansas Fire Training Academy were located in the former fire station for the US Naval base. The location served as the Arkansas Fire Training Academy administrative offices, primary classrooms, and central training location until Phase I construction of the off-campus training site was completed in 1973. In June 2004, the administrative offices for the Arkansas Fire Training Academy were moved out to the main site located within the Highland Park area. After damage by a tornado in 2009, the site was rebuilt to include a model fire station that provides "real world simulation training" for rookie firefighters.
Firemail is a service the Arkansas Fire Training Academy provides to improve our communications with our customers state-wide and to help them communicate with each other.
To put information out on FireMail or to be added to our email address lists, you may contact Kilatha Hargiss:
Call: 870-574-4760
Fax: 870-574-0817
E-mail: khargiss@sautech.edu
or firemail@sautech.edu
When contacting us by email, please ensure your name (or "handle") appears in the "From:" area and you have a subject in the "Subject:" area. E-mails received from unidentified sources or with unknown subjects are automatically deleted by our IT personnel to avoid the risk of infection.