James Woods and Family Support Community & SAU Tech
SAU TECH FOUNDATION ROCKET NIGHT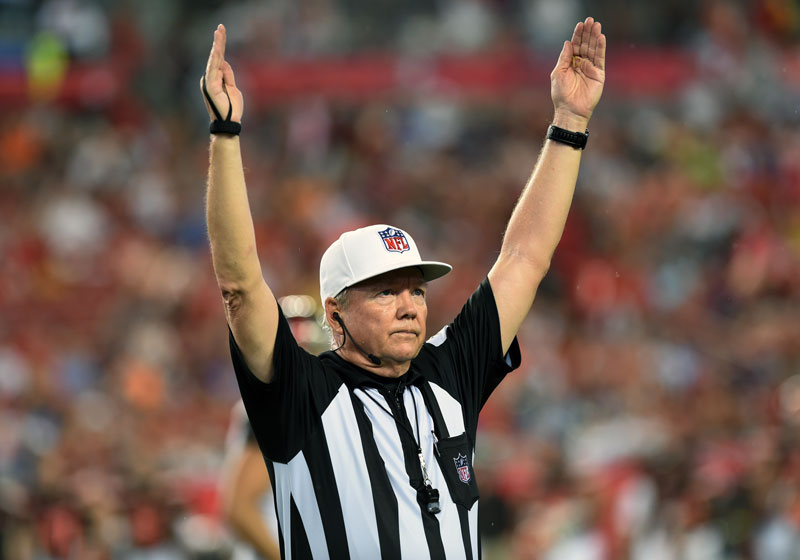 Walter C. Coleman, III
Hiland Dairy Executive
30-Year National Football League Referee
Walt Coleman Bio
To purchase tickets from our office, email kcoker@sautech.edu or call 870-574-4482.
The Southern Arkansas University Tech Foundation is holding our first ever benefactors event on April 13, 2019. The event is a time for donors, students and athletes to come together and celebrate the success of the past academic year.
The event is also a fundraiser and tickets are available for the event which includes dinner and admission. Our speaker for the evening is Walter C. Coleman, III, Hiland Dairy Executive, and 30-year NFL Referee.
Come out and meet our NJCAA Athletes and Coaches and our Tech Scholars. Let's celebrate all the good things that are happening at our College and in our community!
Saturday, April 13, 2019 at 7:00 pm 
Student Center Tickets $25
Dinner Menu
Pulled Pork
Fried Chicken
Baked Beans
Baked Potato Salad
Deviled Egg Potato Salad
Coleslaw
Brownie
Tea/Water
Purchase Your Tickets
Be A Rocket Night Supporter
Be one of our few corporate underwriters for this event and receive the following benefits:
An announcement on SAU Tech Radio
Placement on www.sautech.edu
An announcement at Rocket Night
Signage at Rocket Night
Electronic Signs on Campus & Ross Center
It's a great way to get your name out there as a supporter of SAU Tech's Students!
ROCKET NIGHT UNDERWRITERS/SUPPORTERS
Lockheed Martin Missiles & Fire Control, Camden AR
Tech Diner- Weston & Jana Woods
If you received an invitation from the Foundation as a donor or booster sponsor, please RSVP here.
RSVP Here