Dr. Jason Morrison
Chancellor
---
jmorriso@sautech.edu
870.574.4501
Chancellor
Dr. Jason Morrison is the Chancellor of Southern Arkansas University Tech as of January 3, 2017, when he assumed his role leading the college. Dr. Morrison comes from Carl Albert State College in Oklahoma where he recently served as the Vice President for Academic Affairs. Dr. Morrison brings with him his wife, Stephanie, and their young daughter, Brennan.
Dr. Morrison supervises the Vice Chancellor for Finance and Administration, the Vice Chancellor for Academics and the Vice Chancellor for Student Services. In addition, he supervises the College's Institutional Technology and Telecommunications Department, The Communications, Public Relations, and Grants Department, The Arkansas Fire Training Academy, and the Arkansas Environmental Training Academy.
Dr. Morrison already has a new statement for SAU Tech- Be Great! Be Tech!
The Chancellor oversees:
Arkansas Environmental Training Academy
Arkansas Fire Training Academy
Communications
Information Technology & Telecommunications Services
STAFF
Finance & Administration
The SAU Tech Department of Finance & Administration provides institutional support to all other academic, student and administrative offices. Within its boundaries set forth by the General Accepted Accounting Principle and the National Association of College and University Business Officers, the SAU Tech Department of Finance & Administration provides fiscal management of the college's monetary resources.
The Vice Chancellor for Finance and Administration oversees:
Accounting,
Bids,
Central Stores,
Cost Containment,
Tech Diner Services,
Human Resources,
Mail,
Payroll,
Purchasing,
Physical Plant, and
Student Accounts
Open Checkbook
State Bond Report
Contract and Grant Disclosure Form
Arkansas Department of Finance and Administration
Arkansas Technology Access Clause
Gaye Manning
Vice Chancellor
---
Finance and Administration
gmanning@sautech.edu
870.574.4509
Staff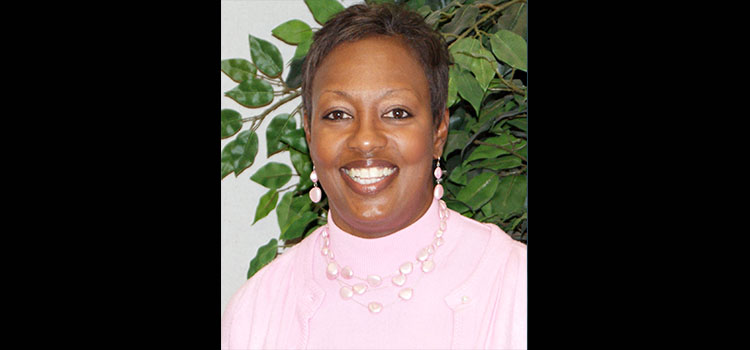 Dr. Valerie Wilson,
Vice Chancellor
---
Academics
vwilson@sautech.edu
870.574.4514
Staff
Academics & Extended Education
The Division of Academics provides leadership and support for the college's mission of providing quality educational programs and the best possible teaching and learning environment for our students and faculty. The academic staff and SAU Tech faculty are committed to building and sustaining strong programs which help students achieve their goals, whether that means transferring to a four-year institution or seeking the skills needed for employment in their chosen career path through our career and technical programs.
The Division assists SAU Tech in achieving its mission by providing leadership and direction in institutional planning, research, assessment, and accreditation. The office gathers, analyzes, and disseminates information to be used for reporting (internal and external), institutional planning, evaluation of programs and services, assessment of institutional effectiveness and the accreditation process.
College Accreditation,
Institutional Data,
Institutional Planning,
Brightspace Technical Support,
Library/LRC,
Tech Learning Center/Tutoring,
HLC Liaison,
SREB Institutional Coordinator, and
SARA Contact
In addition to SAU Tech's Academics, the Vice Chancellor for Academics oversees the following extended education departments:
Adult Education,
Workforce Training
Community Education,
Entrepreneurship Center, and
High School Services.
SAU Tech's Extended Education provides community and workforce educational services through a broad range of programs designed for adult learners, high school students, business and industry employers and employees, as well as community civic and service organizations, economic development agencies, government entities, and public and private secondary schools all in support of academic enhancement, economic development, career readiness, and community education and enrichment.
Extended Education also administers the Arkansas Career Readiness Certificate program at SAU Tech for all KeyTrain instruction and WorkKeys assessment activities.
The Student Services staff of SAU Tech are dedicated to providing assistance to students so they can better accomplish their academic and personal goals. It is the intent of Student Services to help identify and remove barriers that may hinder the progress of students who are in the pursuit of those goals. The SAU Tech Student Services department includes all aspects of recruiting, enrolling, retaining and providing housings and activities to students.
The Vice Chancellor for Student Services oversees:
Admissions,
Advising,
Arkansas Career Pathways Initiative,
The SAU Tech Career Academy,
Counseling Services,
Campus Police,
Disability Services,
Financial Aid,
Housing,
International Students,
Registrar,
Recruitment,
Student Activities, and
Testing.
Student Services
David Mcleane
Vice Chancellor
---
Student Services
dmcleane@sautech.edu
870.574.4504
Staff